DENNIS HENNIGAN
Coordinator of Football Officials, Atlantic Coast Conference
Dennis Hennigan is the current Coordinator of Football Officials for the Atlantic Coast Conference (ACC). He assumed this role in 2015. Before accepting the Coordinator position, Dennis officiated 17 seasons of NCAA Division 1 FCS Football as a Referee, first with the Big East Conference and then with the ACC. During that time, he was awarded 15 bowl games including the 2004 Bowl Championship Series National Championship Game. Among Dennis' bowl assignments are three Rose, one Fiesta, and one Chick-fil-A-Bowl. Dennis began his collegiate officiating career with the ECAC.
A resident of Camillus, NY, Dennis has practiced law for over 30 years. He is currently with Costello, Cooney & Fearon of Syracuse, NY.
Button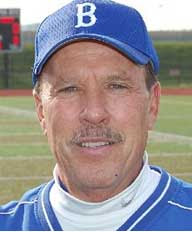 Tom DeFelice
Teacher, Coach, Official, Player
Tom served as a health and physical education in the School District of Philadelphia for forty-three years. During his tenure, he coached football, baseball and women's basketball. He also coached on Temple University's Freshmen Football Staff, back when colleges had Freshmen teams. He coached the first Philadelphia Public League schools to compete in the PIAA State Playoffs in both football and baseball.
Tom was a quarterback at Temple University and West Catholic Boys High School. He also played catcher for Temple's baseball team that reached the NCAA tournament twice.
As an official, Tom is a member of the America East, Ivy and Patriot League Basketball staffs. He has had the opportunity to officiate in both the Division 1 and Division 2 NCAA Basketball Tournaments. He also officiated the Maui Classic Invitational Tournament. When Tom worked as a high school official in Philadelphia, he officiated the Philadelphia Public League Championship eleven [11] times.
Button